Dear tenant,
The service costs you have paid during 2021 were advanced payments as indicated in your tenancy agreement. As your landlord, we are legally obliged to provide you with an annual service costs settlement.
Now that all actual costs for 2021 are known, we calculate whether you have used more or less than the advance payments service costs by reconciling these costs afterwards. Therefore, you have received the email dated 22 June 2022. In this email, you can find whether you receive money back from us or whether you have to pay an additional amount as well as an overview of your individual utility usage based on the individual meter scores as read by Techem.
On this page, we have placed additional information regarding the service costs settlement Torenstraat 2021. We want to help you by making all costs and calculations more transparent.
This overview contains all costs over 2021 that have been divided over all tenants that have lived at the Torenstraat in 2021. You can find all components in your individual settlement that you have received by email at the 22nd of June 2022.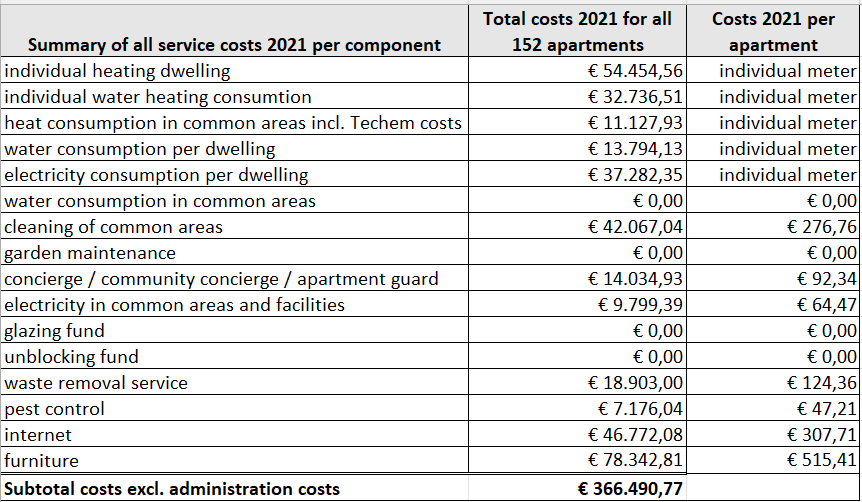 The total costs per supplier are converted to the total of the components as indicated here: